Electrical Assembly Certificate
8 Weeks | 16.0 Credits | 40% Online - 60% Lab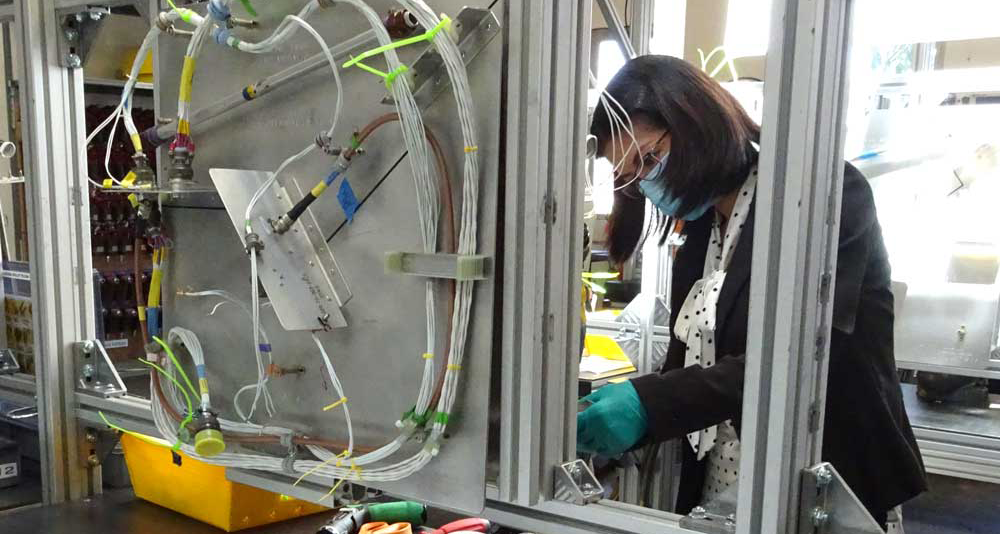 About the Certificate
The Certificate in Electrical Assembly provides advanced understanding of electrical procedures in manufacturing, with a focus on aviation. This program provides an overview of the electrical knowledge and skills necessary to qualify for employment in the aerospace industry as an electrical assembler.
Topics Covered
Electrical orientation
Safety and shop cleaning procedures

Personal Protective Equipment (PPE)
Hazardous waste handling, clean-up, and disposal
Tool and equipment safety
Foreign Object Debris (FOD)

Hand and Power Tools
Basic Drilling and Riveting
Soldering Iron/Through-Hole
Soldering Heat Gun
Desoldering electronic components
Soldering circuit boards
Using hand tools and microscopes
Wire Bundle Basics
Blueprint reading
Schematics and picture sheets
Wire Installation Drawings
Wire Bundle Installation
Electrical Ground Jumpers
Electrical Ground Studs and Wire Grounding
Crimping Terminals and Splices
Assembly of Coaxial Connectors
Fiber Optics for Aerospace
COVID-19 safety and cleaning procedures
Prerequisites
Manufacturing Core Certificate must be completed to take this certificate.
Students must be over 18 years of age to participate in the lab portion of the course.
No pre-testing is required, including the Accuplacer test.
Career Paths
Graduates of this program qualify for entry level positions installing wiring bundles and electronic components. Assembly electricians work alongside assembly mechanics and are required to read work instructions, understand installation diagrams, and work as part of a team. Assembly electricians must display manual dexterity as well as exhibit effective communication skills. Many of the skills obtained in the Electrical Assembly Certificate program can readily transfer to a variety of manufacturing fields including aerospace, maritime, construction, medical devices, space, automotive, and military/defense.
Typical duties include:
Assembly of Parts
Wire installation
Soldering
Functional checks
Troubleshooting
Systems installations
Setup and layout
Inspecting and measuring for specifications
Sample of reported job titles:
Assembler
Assembly Worker
Production Worker
Electronic Assembler
Factory Assembler
Factory Worker
Soldering technician
Solar thermal installers and technicians
Helpers-production workers
Armature Assembler
Breaker Units Assembler
Final Motor Assembler
Gear Assembler
Sustainability specialists
Wind turbine service technician
Helpers-production workers
Register
If you have questions about registration, please call 425.640.1840.
TOP