Washington Aerospace Training & Research (WATR) Center
---
Customized Training for Businesses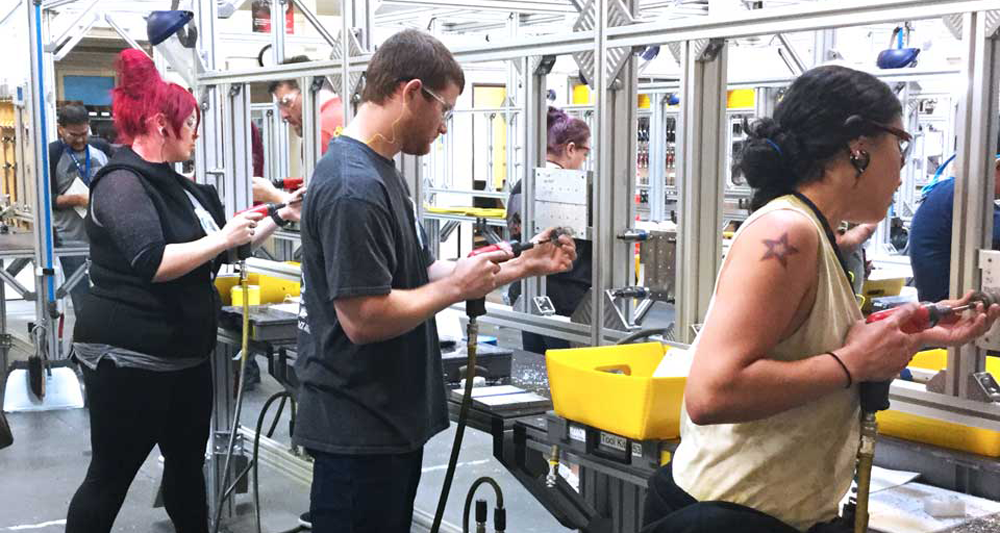 Did you know that the Washington Aerospace Training & Research (WATR) Center offers customized training for businesses?
The WATR Center will work with your company to identify training needs and to provide company specific training for your employees.
WATR facilitators have experience working with companies to develop and deliver training that protects your company's proprietary information and helps employees learn skills that improve the bottom line for your organization.
Flexible Delivery Methods
The WATR Center offers training through flexible delivery methods to meet the requirements of the fast-paced, changing manufacturing industry. All training can be delivered either at WATR Center, on-site at your company, or through community colleges and other state-wide partnerships.
To arrange customized training for your company, contact Shelia Dersham at shelia.dersham@edcc.edu or 425.267.5777.
---
Follow the WATR Center